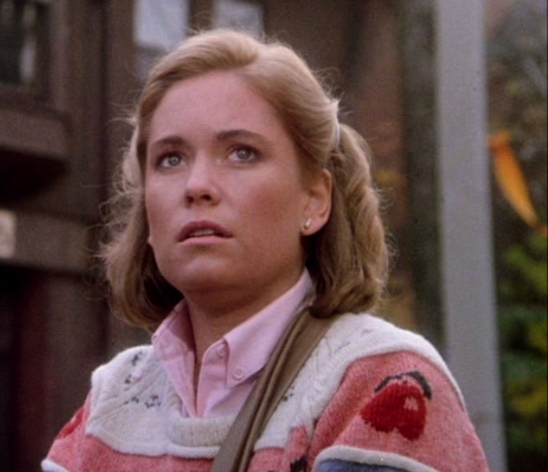 Joanna Johnson as Jennifer
Joanna Johnson (born December 31, 1961 in Phoenix, Arizona) is an American actress.
Actress (6 titles)
1987-2011 The Bold and the Beautiful - Caroline Spencer / Karen Spencer / Caroline Spencer Forrester / …
2009-2010 Make It or Break It - Reporter #1
1986 Killer Party - Jennifer
1986 The Twilight Zone - Woman #2 (1 Episode)
1985 Riptide - Juliet Hafner
1984 The New Mike Hammer - Kerri

Where Is she Now?: Johnson also created and had been working on the ABC sitcom Hope and Faith since 2003. The final episode aired May 2, 2006. She is a 1983 graduate of the University of Southern California, with a degree in English literature.
Following the cancellation of Hope and Faith Johnson revealed in an interview with Gabrielle Winkel that she was working on other projects such as writing a comedy for Lifetime called Bad Bridemaids. In addition she has written several screenplays for the ABC Family show called Perfect 10 (Now called Make It or Break It.)[1]
Johnson reprised her role on The Bold and The Beautiful From April 28, 2009 to mid November 2009 as Karen Spencer, a role she played from 1991 to 1994, as well as Karen's twin Caroline Spencer from March 23, 1987 to early-July 1990 and again from late-December 2000 to January 5, 2001. Johnson returned to the role as Karen Spencer on July 22, 2011.
Other behind-the-scenes credits boasted by Johnson are as associate producer on the Peter Berg film, Very Bad Things, starring Cameron Diaz and Jeremy Piven. Johnson also wrote the screenplay, The Shrink Is In, starring Courteney Cox and David Arquette.[2]
Email me with more information on Joanna Johnson!